WordWeb Blog
Everything reading, writing, publishing, and creating for people who love books.
by Shauna Lynn--WBP Blogger and Editor

You've poured yourself into writing a book. You've spent hours, days, weeks, months, maybe even years working on it, so you decide to send a query to a publisher. You hope to have your book published. Then you receive the crushing blow that they aren't interested for one reason or another. Where do you go from there?

So your submission has been turned down by a publisher. Your first response is probably going to be disappointment, probably followed by anger. Your emotions are going to be all over the map in the first hours, days, or weeks after receiving a rejection. Keep in mind that this is not a personal rejection of your writing. There are several reasons that your manuscript may have been rejected. Think of this as a chance to tidy up your writing, work on your manuscript a bit more, polish it and make it shine. A book is never truly finished. A writer is never truly done with their work, they will go back to it time and time again and fine tune it like a machine. This doesn't mean to sit down as soon as you get it and fix everything they tell you needs "fixed". In fact, you shouldn't act right away at all. Give yourself time to think it through, a few days at least, then go back to it. You won't be as emotionally high strung as when you first receive the rejection. This also does not mean you should use every suggestion given to you or maybe you don't want to use any at all. This is your book, your work of art, so it's completely up to you.

Follow professional etiquette after you receive your rejection. Don't show up at the publisher's office demanding to see the person who rejected your manuscript. That really won't get you anywhere in publishing. In fact, you can pretty much guarantee that they are going to share that kind of experience with other publishers and they won't want to work with you either. If you decide to resubmit to the same publisher, wait at least a year to do so.

Use this experience as a learning tool. What did you learn? Did you learn that your book has structural problems, plot issues, slow points, moves too fast, has too many characters? Really think about it and use that to your benefit.

Whatever you do, do not give up because of a rejection. Whether it's one or several, it doesn't matter. Keep working at it. You never know if the next submission is going to be the one that accepts your manuscript.


---

---

Shauna Lynn, a talented writer, founder of Pickles and Peppers, and chronic illness advocate covers a wide variety of topics that she is passionate about. In her free time, she loves creating crafts with her family or creating a new and delicious recipe that she shares throughout the blogosphere. She loves animals and curling up with a good book too. Contact her at

shauna@pickles-n-peppers.com

to see what unique and engaging content she can create for you. Be sure to stop by her blog Pickles and Peppers for food, family, and fun with a side of reviews and giveaways.

Pickles & Peppers:

www.pickles-n-peppers.com
Powered by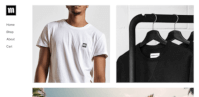 Create your own unique website with customizable templates.
Photos used under Creative Commons from Helga Weber, slightly everything, Patrick Feller, jeronimoooooooo, Nina Matthews Photography, hj91, PhoTones_TAKUMA, mrsdkrebs