WordWeb Blog
Everything reading, writing, publishing, and creating for people who love books.
Because of a bout of flu then a visit from my daughter, I haven't written the Word Branch blog in a few weeks. This brief hiatus gave me a fresh perspective though, and I want to get away from the usual nuts and bolts of writing for a blog or two. I'd like to talk about the drive that all writers feel whether a novelist, a journalist, or a technical writer—the tingling breathless feeling when you are a million miles away. I'm talking about being in the Zone with a capital Z.

We all been there—it's that place you come to after staring at a blank page or screen, after all of the niggling thoughts and preoccupations melt away. It's when your mind has a direct connection to your hands, and they seem to dance across the keyboard of their own accord. It's when you forget about mechanics, and it all falls into place. You aren't aware of breathing, and you notice nothing around you—the world is on a piece of paper and it comes to life.

That's the magic moment of writing; that is where we always want to be. But, as any writer can tell you, that isn't always the reality of it. A lot of the writing process is the drudge work: researching, compiling data, editing, proofreading. But I think it's the Zone that keeps us coming back to writing. We are compelled to chase it down.

Sometimes getting to the Zone is the problem. Distractions, worries about the outcome, fatigue, or external stimulus can all keep us from getting there. Try living in the moment; the editing and proofreading will come later so don't worry about it. Analyze your own roadblocks—are you trying to write like someone else? Is your environment distracting or not stimulating enough? Are you focusing too much on a market? One of the best pieces of writing advice I've ever heard was from Stephen King. He said, "Write with the door closed, rewrite with the door open" meaning write the first draft for yourself and rewrite for your audience.

However you get to the Zone, hold those moments close. Let the feeling wash over you and give into it. It's that rare and amazing gift that writing gives to those who create—enjoy.

True art is characterized by an irresistible urge in the creative artist—Albert Einstein

From:

http://www.brainyquote.com/quotes/keywords/creative.html#ixzz1pYnLrCwK

---
Powered by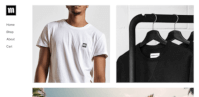 Create your own unique website with customizable templates.
Photos used under Creative Commons from Helga Weber, slightly everything, Patrick Feller, jeronimoooooooo, Nina Matthews Photography, hj91, PhoTones_TAKUMA, mrsdkrebs