WordWeb Blog
Everything reading, writing, publishing, and creating for people who love books.
by Catherine Rayburn-Trobaugh: President, Word Branch Publishing

I'd like to celebrate Banned Book Week a little early this year in honor of Arizona's new law, A.R.S. § 15-112, which bans curriculum in public schools that "Advocate[s] ethnic solidarity instead of the treatment of pupils as individuals" (Golgowski). While the letter of the law sounds like it could be positive—who doesn't want to be treated as an individual?—the spirit of it is not.

The law is being used to dismantle Tucson's established Mexican-American Studies program as well as to ban books in the schools that range from Shakespeare's The Tempest to the acclaimed Rethinking Columbus: The Next 500 Years.

While the school district denies book banning—the books are merely "stored" away from students—both educators and parents find this move alarming (Rene).

Whether the books are banned or under lock and key, the message to the students is clear: your right to a free and open education is being violated.

So to highlight this 'auspicious' event I propose, Dear Reader, that we pick a passage from one of our favorite banned or challenged books (or publications)and add it to the comment section of this blog.

Lists of banned and challenged books:

Classics:

http://www.ala.org/advocacy/banned/frequentlychallenged/challengedclassics

Challenged in the 21st Century:

http://www.ala.org/advocacy/banned/frequentlychallenged/21stcenturychallenged

Authors:

http://www.banned-books.com/bblist.html

Golgowski, Nina. "Shakespeare Work Axed in Arizona Schools as Law Bans 'Ethnic Studies'." Mail Online News. 17 Jan. 2012. Web. 19 Jan. 2012.

Rene, Cara. TUSD. 17 Jan. 2012. Web. 19 Jan. 2012.

---
Powered by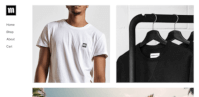 Create your own unique website with customizable templates.
Photos used under Creative Commons from Helga Weber, slightly everything, Patrick Feller, jeronimoooooooo, Nina Matthews Photography, hj91, PhoTones_TAKUMA, mrsdkrebs