WordWeb Blog
Everything reading, writing, publishing, and creating for people who love books.
by Shauna Lynn--WBP Blogger and Editor

Some writers go into the process thinking that a publisher will simply edit their book and print it. Little do they realize how truly complicated the process actually is. Obviously

,

publishers

have to sort through thousands of books to see if they want to publish them.

T

hen there is the pre-production process,

preparing for printing, printing, distribution, and marketing.

Let's assume for the sake of argument that we are starting with a book that the publisher has selected. Now comes pre-production. The publisher has to plan what has to be done to get the book ready for publishing. This includes editing and proofreading or copy editing

. Then there is design and typesetting. This includes the formatting and cover design.

Finally, they iron out any last glitches prior to going to press.

Once the book is sent to press the post production process

begins. Distribution, marketing, promotional planning, pricing, and discounting. Where are you going to distribute the book? Bookstores, online, college campuses, mail order, or somewhere else entirely. Marketing and promotional planning pretty much go together because one is tied into the other. They plan the advertising to ensure all of the books printed are sold. Pricing and discounting are done together for the most part, because you have the set price of the book, but discounting for advance orders, bulk orders, promotional discounting for the release of the book, and all kinds of other discounts.

So you can see a publisher does so much more than just edit and print a book. There are so many steps to take to ensure that the book is a success.

---

---

Shauna Lynn, a talented writer, founder of Pickles and Peppers, and chronic illness advocate covers a wide variety of topics that she is passionate about. In her free time, she loves creating crafts with her family or creating a new and delicious recipe that she shares throughout the blogosphere. She loves animals and curling up with a good book too. Contact her at

shauna@pickles-n-peppers.com

to see what unique and engaging content she can create for you. Be sure to stop by her blog Pickles and Peppers for food, family, and fun with a side of reviews and giveaways.

Pickles & Peppers:

www.pickles-n-peppers.com
Powered by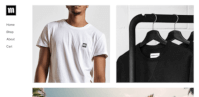 Create your own unique website with customizable templates.
Photos used under Creative Commons from Helga Weber, slightly everything, Patrick Feller, jeronimoooooooo, Nina Matthews Photography, hj91, PhoTones_TAKUMA, mrsdkrebs