WordWeb Blog
Everything reading, writing, publishing, and creating for people who love books.
by Catherine Rayburn-Trobaugh: President, Word Branch Publishing

Nothing seemed to be working for me Internet-wise today, so to put wings to the word on the tip of my tongue, I thought I'd write a blog that was long overdue. My grad school advisor told me that I was too much of a prude to be a serious student of literature, so this one is for you Henry.

Yes gentle readers, I'm talking about the "mother of all swear words," fracking, fricking, fudge . . . the f-bomb.

So where did the most taboo of all English words come from? How did it get such a bad rap? According to the Oxford English Dictionary, the viral email explaining the origins is not correct; although, the etymology is vague. Variations of the word can officially be traced back to the 1400s, and perhaps to a similar German word meaning to breed. The harshness of the sound of the word combined with religious taboos of talking about the act made it the outlawed word it is today.

Contemporary usage dates to the mid-19th century, and in the 20th century it took on the meaning as to mess up. Modern writers use the word for emphasis, reality, anger, and crudeness, and sometimes they use it too much. The bomb has the power to make readers squirm, giggle, blush, and gasp, and it still makes the headlines when celebrities use it in public.

So is it ever appropriate or needed? I'm not here to make judgment calls, but as with all profanity, I do think that overuse kills the shock value of it both in writing and life. I've heard people who use it very frequently, and I wonder if it is a desperate plea for attention rather than making a commentary on free speech or an artistic license. On the other hand, an unexpected and uncharacteristic dropping of the bomb can be explosive and memorable.

So Henry, perhaps you are right. I have managed to write a 300 word blog about the F-word without actually saying it. I've danced around it, used silly euphemisms, and have seriously thought about it, but I haven't actually muttered the word.

---
Powered by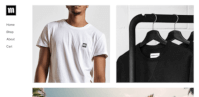 Create your own unique website with customizable templates.
Photos used under Creative Commons from Helga Weber, slightly everything, Patrick Feller, jeronimoooooooo, Nina Matthews Photography, hj91, PhoTones_TAKUMA, mrsdkrebs