WordWeb Blog
Everything reading, writing, publishing, and creating for people who love books.
by Catherine Rayburn-Trobaugh: WBP Owner

As many of you know, I never intended to become a publisher—electronic or physical. But I was intrigued by the thought of a new renegade type of publishing though; it appealed to my adventurous side. It was only after I electronically published some of my own books did I realize that I can help other people do this too.

E-publishing is not as cut and dried or quite as easy as the sellers (Amazon, Barnes & Noble, and others) would have you believe. My first publication was a disaster. I uploaded my finished document fully believing that it would professional and polished. Oh dear—not quite. While the previewer showed a nicely laid out book, when I proudly downloaded a copy for myself, I literally gasped. The cover was unreadable; the letters in some areas were replaced with gibberish, and none of the links worked. I was appalled.

Since then, I've read quite a few self-published e-books, some of them very well done and others not at all. I read one very good book that was so filled with typos and glitches that I was sure the author never saw the uploaded copy.

I learned. It took a lot of trial and error, but I learned. And despite some serious frustration, I am still excited about e-publishing. It feels like a new frontier, and I like the opportunities that it gives writers to share their works that they never have had before.

While physical books will always have a place in my heart and on my shelves, this new media gives writers and readers a new way to look at publishing and exposes everyone to wonderful new books that may have never gotten published in a traditional format.

---
Powered by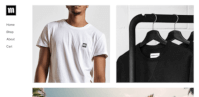 Create your own unique website with customizable templates.
Photos used under Creative Commons from Helga Weber, slightly everything, Patrick Feller, jeronimoooooooo, Nina Matthews Photography, hj91, PhoTones_TAKUMA, mrsdkrebs