WordWeb Blog
Everything reading, writing, publishing, and creating for people who love books.
by Catherine Rayburn-Trobaugh: WBP Owner

Not too long ago I was at a book signing for GY Brown, and a very nice person engaged me in conversation. When she found out Word Branch Publishing published e-books, she wrinkled her nose and stated that she preferred real books. Good naturedly, and without thinking, I replied, "But these are real books." She looked a little sheepish and agreed.

The incident was thought provoking. How do we define a book? Is it the paper and binding or is it the configuration of the words inside?

As I've said in other blogs, I'm a pretty big fan of physical books, and anyone who has ever been in my house could attest to that. I'm also a big fan of e-books. I love the portability and the instant gratification. I also love the feeling of holding just the words in my hand. It brings a book down to its purest element.

A quick Google search reveals that many people are adamant about only appreciating physical books, but how does that account for e-books outselling paperbacks and publishing companies making major changes to their catalogs and marketing? And doesn't that mean that they appreciate the paper more than the words?

I get it; I really do. I grew up surrounded by books, and some of my favorite memories are haunting libraries and bookstores. I love the smell of books, the feel of books, and the history of books. But what I really love are the words. It wasn't the paper of my battered copy of The Complete Works of William Shakespeare that made me weep over the betrayal Falstaff. It wasn't the binding that kept me breathlessly glued to Dean Koontz's Intensity or charmed by Wind in the Willows. It was the words-those beautifully formed, skillfully constructed, lovingly created words that I have fallen hopelessly and helplessly in love with.

My message to the writers of the world is that it isn't the physicalness of a book that we find irresistible; it's your magical ability to turn meaningless symbols into stories. It's the pure talent and imagination that goes into transferring what is in your head and heart into ours. It's your willingness to offer a piece of your soul to the masses so that our lives can become a little bit richer. So here's to the words in whatever package they come in.

Thank you, Writers.

---
Powered by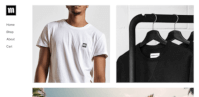 Create your own unique website with customizable templates.
Photos used under Creative Commons from Helga Weber, slightly everything, Patrick Feller, jeronimoooooooo, Nina Matthews Photography, hj91, PhoTones_TAKUMA, mrsdkrebs