WordWeb Blog
Everything reading, writing, publishing, and creating for people who love books.
by Catherine Rayburn-Trobaugh: President, Word Branch Publishing

I enjoyed

The Hunger Games

—the book series that is. It has everything a good Saturday read should—engaging characters, a compelling plot, and sit-on-the-edge-of-your-seat action. I admired Suzanne Collins' technique of writing in first person, present tense to draw the audience in—it isn't easy to do. When I heard the movie was coming out, I had the usual mixed emotions: I can't wait to see the book come to life, but I'm pretty sure I'll be disappointed. Although I haven't seen the movie yet, the reviews, both official and from friends and family, have been good.

In addition to being an avid reader of nearly every genre, I love movies too. From the time I was little, my father introduced me to all of the classics, and when I was older, I developed my own canon that I passed on to my daughters. From

Casablanca

to

The Graduate

to

Apocalypse Now

to

Star Wars

, I've lost myself in a good movie becoming a part of the landscape rather than just an audience.

But most readers can agree that the movie you create in your head while reading doesn't always match the one on the screen. I can appreciate that a movie has to seriously cut sections of a book in order to fit into an appropriate time slot. I can also understand that my mental casting may not be all that realistic—it's pretty difficult to pair a young Marlon Brando with a present day Natalie Portman. Most of us readers walk into a movie theatre with a death grip on our jumbo popcorn preparing for the worst.

And despite all of the forgiveness, I am often disappointed at least in part. I wouldn't have cast certain people or I thought the wrong scenes were cut. In all my decades of movie watching and reading, I can only think of one time that the movie was better than the book:

African Queen

. Don't read the book; it is awful.

I'll always read, and I'll always watch movies. A good story is simply a good story. If the dialogue is believable, if the characters win or repel you, if the concept is original, and if the narrative touches you, then a well told tale is a well told tale no matter the medium.

---
Powered by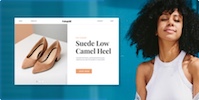 Create your own unique website with customizable templates.
Photos used under Creative Commons from Helga Weber, slightly everything, Patrick Feller, jeronimoooooooo, Nina Matthews Photography, hj91, PhoTones_TAKUMA, mrsdkrebs