WordWeb Blog
Everything reading, writing, publishing, and creating for people who love books.
by Catherine Rayburn-Trobaugh

March is National Reading Month, and instead of blogging about writers and writing, I wanted to do a little research to find out what makes dedicated readers tick. It's clear that not everyone enjoys reading and not everyone reads in the same way. The obvious bumps in the reading road are issues like dyslexia and visual impairment; although, neither precludes reading altogether or even the enjoyment of reading. I know very intelligent people who aren't readers, and many of us mere humans who enjoy it immensely. So what is it that makes some of us avid readers and others not? What is it that inspires the translation of squiggles and loops into magical movies in our minds?

The physiology of reading, it turns out, may have an impact on how long we read, who enjoys reading, and what we read.

[1]

According to an article in the American Journal of Psychology, eye fatigue and our ability to focus have a great deal to do with our reading abilities. Although dated, the concept of the article is relevant: eye movement and how much discomfort it causes the reader has a direct impact on reading enjoyment. So is this an innate condition that excludes certain individuals from enjoying reading? Probably not in most cases. Lighting makes a big difference.

[2]

Direct, full spectrum lighting can ease discomfort considerably. The type of font is also a factor, and most publishers are aware of the fonts that are easiest on the eyes. E-readers can be helpful in the adjustment of many issues that can cause discomfort.

The next thought is what happens in the brain when we read and how does this affect our reading abilities?

[3]

A 2012 study revealed that there is a difference between the parts of the brain used while reading aloud and reading silently, and attention plays a major factor as well. Silent readers' brains interpret reading as having a conversation and pay more attention to the inner dialog. Most avid readers will tell you that the scenes in their heads are more of a continuous thought rather than individual words, and this increases the speed that information is processed thus leading to a greater focus on the material.

Clearly, much of our enjoyment, or lack of, comes from childhood. I come from a family of readers and was taught to read very young. My father read to me; I read to my children, and books, many books, were always a part of our home. Children who start out with difficulties in reading tend to carry these into adulthood.

[4]

Often astute teachers and active family support can help, as well as being aware that reading problems may be the symptom of other issues that need to be explored further.

"Books are," to quote Stephen King, "uniquely portable magic." Indeed, reading transports us, takes us out of who and where we are. An article in the Reading Research Quarterly supports this by claiming that reading is a form of play.

[5]

While reading can be functional and necessary, a good deal of the reading the avid reader does is for pleasure. The article introduces the idea of 'lucid reading' or readers who involve themselves in the book and read often. Not surprisingly, lucid readers were found to be better readers in terms of speed and comprehension, and the result of this spilled into other parts of their lives. Lucid readers are often more focused, more likely to be critical thinkers and more creative.

My personal philosophy that readers are made, not born. Even those with a poor track record of reading and who claim that it is torturous and tedious can become book lovers with the right material and environment. In my years of teaching English at the college level, I had many students who told me that they really hated to read. Nearly always, if we found the right genre and created a positive atmosphere, they found that reading was not only tolerable, it was pleasurable. Like leading the proverbial horse to water, you can't make the non-reader love books, but you might spark an interest.

So Gentle Reader, this month is for you. Celebrate, revel, rejoice and curl up in your most comfortable chair with a good book and enjoy the adventure, the peace, the knowledge that these magical squiggles and loops create.

Resources:

[1]

http://www.jstor.org/stable/1412745

[2]

http://www.amd.org/living-with-amd/28-the-importance-of-good-lighting.html

[3]

http://scientopia.org/blogs/scicurious/2013/01/23/silent-reading-isnt-so-silent-at-least-not-to-your-brain/

[4]

http://www.scholastic.com/teachers/article/10-reasons-nonreaders-dont-read-mdash-and-how-change-their-minds

[5]

https://www.msu.edu/~dwong/CEP991/CEP991Resources/Nell-RdngPleasure.pdf

---
Powered by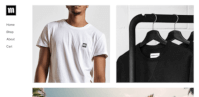 Create your own unique website with customizable templates.
Photos used under Creative Commons from Helga Weber, slightly everything, Patrick Feller, jeronimoooooooo, Nina Matthews Photography, hj91, PhoTones_TAKUMA, mrsdkrebs