WordWeb Blog
Everything reading, writing, publishing, and creating for people who love books.
by Catherine Rayburn-Trobaugh: WBP Owner

At some point, all mothers tell their children not to judge a book by its cover because it may not reflect what is inside. To get literal about this proverb, I can scan the bookshelf next to my desk and see a number of examples of bad covers on good books. But the reality of book marketing is that we do judge books by their covers, and that translates into sales or the lack of.

According to Slushpile, a potential reader scans shelves devoting less than two seconds to each book before deciding to pull one off the shelf to give it a more concentrated look. I suspect that e-book readers take even less time because of the massive amount of offerings. Yes, the title needs to be eye-catching and well-known authors certainly win out, but most writers rely on effective cover art to woo the reader to take a closer look.

The importance of a professionally done cover can't be overstated. The prestigious Midwest Book Review divides the 1500 books a month that they are sent for consideration for review into three categories: Yes, maybe, and definitely not. Often the reason books are put in the 'definitely not' pile is because the cover is, "like the product of a high-school drawing class assignment for beginners." Ouch.

Writers, as a whole, are squeamish about the marketing process, but the reality is that if a person isn't attracted to the book, he or she will never experience the text. Julian Norwood, a talented young illustrator who does most of Word Branch Publishing's covers, realizes that the practical side of publishing is marketing, and the cover is the gateway to the words," I know the designs, compositions and motifs that sell . . . my job is to make sure the covers are eye catching and marketable."

Indeed, there are certain covers that stay in our minds as much as the text itself. For me, it's my 1966 copy of The Hobbit. It was the book my father read to me and that I read to my daughters. The hand-drawn mountains and forests inspired my imagination, and I daydreamed of Hobbits, and Elves, and Wizards hidden among the trees. Not too long ago, Flavorwire reran a favored article showing 20 iconic books covers, and I think they would be familiar to most bibliophiles. Author Nick Hornsby laments in the article that "the days of the iconic jacket illustration, the image that forever becomes associated with a much-loved novel, are nearly gone."

But is it? The proliferation of e-books with bad covers certainly would seem to support this notion, but the craft of illustration is still alive and well here at Word Branch as well as other small and large presses. The challenge of the contemporary cover artists is to create a piece that will serve all media and still be eye-catching, functional, and representative of the work. Chip Kidd, illustrator for Knopf, said in a recent NPR interview, "They need some kind of visual representation, whether you're going to be seeing them the size of a postage stamp on a computer screen or a smartphone, or sitting on a table, or on a shelf, or in a bookstore."

While it's true that Word Branch is the only e-publisher that uses original paintings to produce cover art, the craft is alive and well in physical books. Self published e-books are hitting the metaphorical shelves so quickly that the importance of judging a book by the cover is slipping by authors but not the readers. New authors are sometimes blind to the fact that the cover is more than something to protect the pages or decorate Amazon's site. Illustration goes hand in hand with not only marketing the work but adding to the value and beauty. I believe that when the smoke clears, we'll see a renewal of the classic book cover for both electronic and physical publishing, and once again we'll see the successful marriage of art and writing.

http://www.npr.org/2012/08/05/157886049/in-the-e-book-world-are-book-covers-a-dying-arthttp://www.midwestbookreview.com/bookbiz/advice/coverart.htmhttp://www.slushpile.net/index.php/2005/12/20/the-importance-of-cover-art/http://www.mla.org/resources/documents/rep_primaryrecords/repview_records/primary_records8

Although you may use this advice freely, the writing is copyrighted and cannot be reproduced without the explicit permission of Catherine Rayburn-Trobaugh (catherine@wordbranch.com).

---
Powered by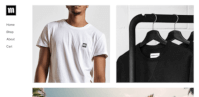 Create your own unique website with customizable templates.
Photos used under Creative Commons from Helga Weber, slightly everything, Patrick Feller, jeronimoooooooo, Nina Matthews Photography, hj91, PhoTones_TAKUMA, mrsdkrebs