WordWeb Blog
Everything reading, writing, publishing, and creating for people who love books.
by Shauna Lynn--WBP Blogger and Editor

Writing a book isn't easy work. You are putting your thoughts down to paper. Some thoughts that most people can't even put into words. Where do you go when you are done writing this book? You want to share it with the world

but how? There are several things you should know before making a decision.

First of all

,

you need to know about the publishing industry

, s

pecifically what kind of publishers there are and what they do for authors and themselves. The most widely known kind of publisher is a traditional publisher, the big guys.

T

hink about that company that used to publish all of your primary school text

books

;

they were a traditional publisher. They have a large salesforce, but they also only use that sales

force

to it

s maximum potential with the big money making books. The next type of publisher is a small publishing company or

i

ndie

h

ouse

p

ublisher. These small companies are usually full of people who really enjoy writing and appreciate it as an art. As with most small companies there is a very tight budget, but if you find the right small publisher that knows how to work with your kind of book then you can make a little bit of money, maybe more. Finally, you have

s

elf

p

ublishing. This is where you control all aspects of publishing your book, but you also assume all costs. Some books can do well with self publishing

;

some need help. Self publishing isn't easy

;

to make your book succeed you will have to work at it. There are still some people who look down on self publishing, mainly because they are either old school or don't understand the effort it takes to succeed as a self publisher.

Next you need to know the technical requirements to self publish a book. If you are doing the layout yourself, as opposed to paying a typesetter to do it at approximately $6-10 per page, there are a few things that you will need or that are highly recommended. These include

a good computer with a large monitor





a scanner for any illustrations





desktop publishing software that includes a typesetting program, image processor

, and PDF generator





a laser printer





instruction on how to use all of the above





licensed items for images including text





a

purchased ISBN





other incidentals that you will find that you need along the way




Lastly you need to think about the marketing and promotion of your book when you self publish. First, you need to consider your target audience. Trying to sell a book about how to fix up your house is probably not going to do well with the romance readers. Then you need to consider price. Don't price yourself out of the market. Now think about promotions. Let's go back to the how to fix up your house book, you may want to promote it on a DIY site, with hardware and lumber stores, some place where it is likely to be noticed and taken into serious consideration. The last thing you need to think about is distribution. Most self published books are printed per order or sold as ebooks.

So the question "Is Self Publishing Best for You?" all depends on the amount of start up you are willing to invest in and work you are willing to put into it.

---

---

Shauna Lynn, a talented writer, founder of Pickles and Peppers, and chronic illness advocate covers a wide variety of topics that she is passionate about. In her free time, she loves creating crafts with her family or creating a new and delicious recipe that she shares throughout the blogosphere. She loves animals and curling up with a good book too. Contact her at

shauna@pickles-n-peppers.com

to see what unique and engaging content she can create for you. Be sure to stop by her blog Pickles and Peppers for food, family, and fun with a side of reviews and giveaways.

Pickles & Peppers:

www.pickles-n-peppers.com
Powered by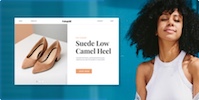 Create your own unique website with customizable templates.
Photos used under Creative Commons from Helga Weber, slightly everything, Patrick Feller, jeronimoooooooo, Nina Matthews Photography, hj91, PhoTones_TAKUMA, mrsdkrebs