WordWeb Blog
Everything reading, writing, publishing, and creating for people who love books.
by Market Writer

If you are a writer, or an aspiring writer looking to get published, a query letter is something you should really take note of. Writing a great query letter can help get your foot in the door with some major publishers and on your way to having people view your book.

The main goal of a query letter is to the make a particular agent or publisher care enough about your protagonist and your plot that they want to read more. You are giving them just the right amount of information, without giving it all away, so they show interest in your book and want to work with you more on it. If you are a writer that writes fiction or narrative fiction, a good query letter is something you will definitely need to get an agent interested, and hopefully signing you to a book deal. A pitch, which is essentially what a query letter is, is all you have and what stands between your book hitting store shelves and it just sitting on your desktop. Although query letters are mainly for works of fiction, there are plenty of concepts in a query letter that a writer of any subject can learn from.

There are agents and publishers all over the world but it is important to note that they are all not looking for the same thing. One agent may be looking for a specific type of novel and another agent something completely different. It is important to do your research and know what the agent is looking for so you do not come off as generic and as someone who does not do their research. Agents in the very first line will look for someone who took the time to find out what the agent is looking for and what makes them relevant to be signed. They may be looking for a particular writer that is talking about a certain location, plot, idea, or type of book. All of these go together to help you create the perfect letter that tells the story of, well, your story. Your query needs to talk about what you have done, what you have accomplished, but most importantly what your book is about.

They need to know why your character is important, what they are fighting why, why they are fighting for it, and what their end goal is. All of this should grip the agent and once they are hooked, you are on your way to being published in no time!

---
Powered by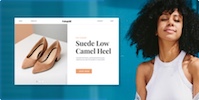 Create your own unique website with customizable templates.
Photos used under Creative Commons from Helga Weber, slightly everything, Patrick Feller, jeronimoooooooo, Nina Matthews Photography, hj91, PhoTones_TAKUMA, mrsdkrebs