WordWeb Blog
Everything reading, writing, publishing, and creating for people who love books.
by Catherine Rayburn-Trobaugh

When I began doing research for this blog, which was originally about self-publishing versus small presses, I was a little surprised of the number of articles and blogs that listed do-it-yourself, small presses, and large publishing companies as "choices" for new authors. The idea that any of these is a given is unrealistic—and yes, I do mean to include self publishing, at least successful self publishing. While this seems like an issue solely for writers, this is good and bad news for readers too.

Most writers fantasize about being discovered by one of The Big Six (or Five depending on the day)

[i]

, getting a six-figure advance, and having their book turned into a artsy, yet lucrative film—probably not going to happen. In fact, the odds are very much against it. Only one percent or fewer of a large press's annual titles are from new authors and very few get any type of advance at all

[ii]

. The myth of a large publishing house spending oodles on marketing is a bust too. As markets shrink for print books, large publishers are also shrinking their marketing budgets. They only will spend what they think they can get back from sales. If you are a new author, then that will be low if any. With this unstable market and publishers going under or being sold at a rapid rate, they are taking very few chances.

I don't want to come off sounding completely pessimistic—there are fairytale endings even in the publishing world. The author of Fifty Shades of Grey, E.L. James, turned a fan-fiction novel into a best-selling trilogy for Vintage, and Lisa Genova's Still Alice was picked up by Simon & Schuster to rise to number five on the New York Times bestseller list

[iii]

.

Five years ago, self-publishing came with a lot of stigmas, and many, including writers, saw it as something of a passing joke. People stopped laughing when Amanda Hocking made nearly a half million dollars in one month with her self-published series, The Trylle Trilogy

[iv]

. Self-publishing gives the power and the profits back to the author and allows new authors to test their wings without a stack of rejection notices.

But as most veterans of the self-publishing world find out, the path to success is fraught with roadblocks and pitfalls. While seemingly easy (write, upload, sell), it doesn't take long for problems to arise. Many authors are completely vexed by art and font copyrights, the technical aspects of formatting for upload, book design not to mention ISBN acquisition, Library of Congress numbers, and BISAC classifications. Then comes selling . . . Creating a marketing plan is essential as well as understanding the limitations. When and where to put advertising dollars can be overwhelming to the novice and can bankrupt a modest budget in hours. Distribution avenues are often not offered to self-publishers as well as some venues, national chains, libraries, and others, won't sell self-published books.

A new industry has sprung up to assist the self-published author get a book ready for publishing and marketing and selling afterward. Some of these are very expensive extravagances, and a few outright scams, but some are absolutely essential like editing, professional cover creation, and formatting for print and e-book.

Lastly is the small press. New technologies have given rise to numerous small publishing companies, like Word Branch Publishing, and, again, this is both good and bad news for authors and readers.

The bad news for authors is that the terminology, thus the results, are confusing. Although innovation is critical for success, some small presses are actually old ideas in disguise. I've listed a few types of small publishers below to help clear up the terms.

· Subsidy, or what used to be called vanity, publishers: The writer pays up front for all services like editing, proofing, and book design but keeps rights.

· Hybrid publisher: Doesn't charge for services, but may keep rights for books. Due to working with new authors, costs are kept low by contracting employees, working virtually, and using print on demand-POD. Distribution is sometimes limited, and marketing often falls on the shoulders of the writer.

· Independent publisher: The indie is a small scale version of a traditional publisher. They work with a salaried employees or small pool of contractors. They take care of all technical aspects, and usually have a marketing plan for each book in which they work in tandem with the author's own marketing. They may use POD or short print runs depending on needs. They will often have wider distribution channels still depends on working in conjunction with the author for promotion.

In case you were wondering, Word Branch falls somewhere in between hybrid and indie. You can read more about it in Lynn Sarafinn's article about WBP:

http://www.crtwriting.com/1/post/2013/08/lynn-serafinns-blog-about-word-branch-publishing.html

Now, as for what all this means for readers is, again, both good and bad news.

Self-publishing has given readers a plethora of books from new authors. The amount of free and reduced price e-books means that an avid reader can fill his or her Kindle with reading material to last a lifetime for practically nothing. The bad news is that a lot of these books are just plain not very good. They sometimes are poorly edited, the author has not spent enough time rewriting, the cover is derivative or the story is stiff and unimaginative. However, more good news is that many diamonds in the rough are there for the reading, and it is a real joy to come across a really good author who you may have never discovered otherwise.

Traditional large presses will always have books that are in demand. Nearly all of the bestsellers come from the big guys, and they have the money and power to deliver the recognizable names. On the downside, they offer the reader a relatively limited pool of books that are salable to the masses. You end up reading what everyone else is reading

[v]

.

Small publishers offer readers a choice usually at a pretty good price. Indies tap into a market that otherwise wouldn't get notice and wide distribution. They are fairly selective in what they publish and have a personal relationship with the authors. Call or email a small publisher, and you will probably get an answer from the owner. However, due to a fickle market and the necessity of laying out large amounts of cash to get a book established, many small publishers go underwater leaving authors and readers hanging.

Large or small, new or old publishing companies, readers or writers—we have all been effected by the shakeup in the industry in the last five years. But I remain optimistic that we are going into a new renaissance of books and that the changes will benefit us all.

Suggested Reading and Links:

Word Branch Publishing's sister companies assist writers with editing, covers, and formatting as well as marketing:

http://www.crtwriting.com/

http://wordstreambooks.com

Why You Should Avoid Bestselling Books:

http://theweek.com/article/index/261079/why-you-should-avoid-best-selling-books

The Wonderful World of E-Publishing:

http://www.crtwriting.com/1/post/2012/06/the-wonderful-world-of-e-publishing.html

E-Books vs. 'Real' Books:

http://www.crtwriting.com/1/post/2012/06/the-wonderful-world-of-e-publishing.htmlResources:[i]

Hachette (publisher)Georg von Holtzbrinck Publishing Group

/Macmillan

Penguin GroupHarperCollinsRandom HouseSimon & Schuster[ii]

http://fantasy-faction.com/2013/small-press-vs-self-publishing[iii]

http://www.huffingtonpost.com/ronald-h-balson/bestseller-success-storie_b_4064574.html[iv]

http://www.theguardian.com/books/2012/jan/12/amanda-hocking-self-publishing[v]

http://theweek.com/article/index/261079/why-you-should-avoid-best-selling-books?utm_term=0_0bb2959cbb-a16d697c65-305046437&utm_content=bufferf1c6e&utm_medium=social&utm_source=twitter.com&utm_campaign=buffer

---
Powered by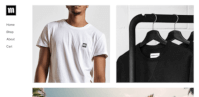 Create your own unique website with customizable templates.
Photos used under Creative Commons from Helga Weber, slightly everything, Patrick Feller, jeronimoooooooo, Nina Matthews Photography, hj91, PhoTones_TAKUMA, mrsdkrebs