WordWeb Blog
Everything reading, writing, publishing, and creating for people who love books.
by Catherine Rayburn-Trobaugh: President, Word Branch Publishing

My friend Joanna owns a coffee shop where our book club meets. On a number of occasions, she has said that she hopes that e-books never replace physical books. Joanna also wants to write for my e-publishing company. At first this may seem like a contradiction—after all, didn't she just say she preferred paper over electronics?

I mourn the loss of the neighborhood book store. I spent many afternoons in Borders browsing the shelves, taking in the smell of ink and paper, the feel of the bindings, the play of strong reading lights on the dark interior. Our local book seller in Murphy, The Curiosity Shop, saw the e-writing on the wall and began carrying mostly coffee-table and regional books along with local crafts. I miss the shelves packed with books of all kinds; I miss the dust covers and imaginative depictions of the material within. And yet I am an e-publisher.

So is the magic of books gone with the advent of e-readers? I don't think so. When I got my Kindle, I fell madly in love with the look of e-ink and e-paper. I was amazed that I could have hundreds of books in my purse to be read at a whim. I was charmed by the feeling of holding words in my hand.

Even my dad, a book collector most of his life, has been lured into the e-book world. He says his Kindle has renewed his love for reading and collecting. Amazon has become his dusty used book store as he rummages through some of the lesser known titles to find the unusual editions and rare finds.

Don't get me wrong—I still buy physical books. I recently bought Joe Hutto's Illumination in the Flatwoods because of a personal connection--his wife used to own our house. I wanted his book on the shelves so it could become a part of my life. My daughter bought me the Hunger Games series for Christmas because I had read the e-books and thought they deserved to be "keepers."

Some of my e-books are practical. I've found Kindle's search feature invaluable for recipes and the MLA handbook. Although I'm addicted to Tess Gerritsen's Rizzoli and Isles' series, I don't want fill my shelves with all of the books or badger the library into getting them, so it's easier to have them on my e-reader. And I've downloaded my favorite classics, most of which are free or cheap, so I can spontaneously read Walden while sitting by the creek or Donne while waiting in line at the pharmacy.

No, I don't think e-books will ever completely edge out physical books, and I hope they don't. But I do think that e-books have opened up new opportunities for both the reader and the writer. Writers who may have been discouraged by the traditional route of publishing can test the waters publicly and improve their craft. E-publishing offers technological opportunities too—my student guides are interactive to enhance learning, and the format won't even work for a physical book. And hopefully e-readers will inspire a new generation to read more.

But e-books have distinct disadvantages. My daughter says she will make her fortune by inventing an e-reader perfume that smells like a book. Pressing a button will never take the place of the feel of paper between the thumb and finger. And a Kindle sitting on the coffee table will never look as good as an Ansel Adams' book of photos.

---
Powered by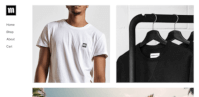 Create your own unique website with customizable templates.
Photos used under Creative Commons from Helga Weber, slightly everything, Patrick Feller, jeronimoooooooo, Nina Matthews Photography, hj91, PhoTones_TAKUMA, mrsdkrebs