WordWeb Blog
Everything reading, writing, publishing, and creating for people who love books.
by Catherine Rayburn-Trobaugh

Every year I write a blog for Banned Book Week, and this year is no different, and, sadly, there is no shortage of banned and challenged books in the US as well as worldwide. But, on the positive side, we at least have this opportunity to showcase the seemingly growing problem of special interest groups attempting to control the speech, thoughts, and beliefs of all. When I talk to people about Banned Book Week and my passion to eliminate restrictions in reading, I'm sometimes met with shock. That surprises me, but I think education is the key to make others more aware of censorship.

For those not familiar with Banned Book Week, it is the annual event, supported by the American Library Association (ALA), that celebrates our freedom to read and protests the censorship of books. The ALA recognizes the potential danger of the restriction of reading and the historical and contemporary impact it has on civilizations.

Click here to read more about the ALA's involvement in Banned Book Week.

I think it is important to note that books that are banned and challenged in the US may not be what people think. We're not talking about some dark pornography or terrorist manifesto; we are talking about American classics like The Great Gatsby and To Kill a Mockingbird. We're talking about beloved children's books like Harry Potter and young adult favorites like The Hunger Games. We are talking about books that shed a light on racism and other social issues like The Absolutely True Diary of a Part-Time Indian and The Bluest Eye. We're talking about books that make us think and create, that lead us to a deeper understanding of ourselves and society.

The reasons that books are banned or challenged are many, and while it may be tempting to blame it entirely on fringe religious and political groups, often it is ordinary people who initiate the challenges. Sometimes it is just well-meaning folks who just can't understand why others don't think or act like them. Sometimes it is a misguided notion that you can protect children by restricting what comes into their world. Valid points . . . to some extent. While parents have a right to restrict what their children read, they certainly don't have the right to restrict my children's reading. One person's religious or political views that control their own choice of reading material shouldn't dictate what I choose to read and, by extension, think.

I get that some people think that The Color Purple, or similarly ranged books, isn't appropriate for all age groups, and it is not. It is not the easiest read in the world, and it deals with some very adult subjects. But no one is suggesting that your second grader be forced into reading it, and even if you oppose your high school student reading Invisible Man as an assigned book, I know of no school or teacher that doesn't have alternative books for students whose parents protest. But that doesn't mean that other students shouldn't be restricted from what is a learning and growing experience.

And you may say-what is the harm in taking The Sun Also Rises or Harry Potter out of libraries to keep these special interest groups from squawking? The danger is that when one first amendment right is chipped away at, it sets a dangerous precedent for others. I'm not suggesting that we are in imminent danger of becoming a real-life Fahrenheit 451 society (which ironically is on the banned list), but, as James Madison said: "there are more instances of the abridgment of the freedom of the people by gradual and silent encroachments of those in power than by violent and sudden usurpations."

ALA Press Release:

http://www.ala.org/news/press-releases/2014/09/affirm-freedom-read-during-banned-books-week-sept-21-27-2014

Notable First Amendment Court Cases:

http://www.ala.org/advocacy/intfreedom/censorshipfirstamendmentissues/courtcases

Frequently Banned and Challenged Books:

http://www.ala.org/bbooks/frequentlychallengedbooks/classics

ALA Banned Book Week 2014:

http://www.ala.org/bbooks/bannedbooksweek

---
Powered by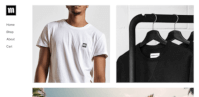 Create your own unique website with customizable templates.
Photos used under Creative Commons from Helga Weber, slightly everything, Patrick Feller, jeronimoooooooo, Nina Matthews Photography, hj91, PhoTones_TAKUMA, mrsdkrebs