WordWeb Blog
Everything reading, writing, publishing, and creating for people who love books.
by Catherine Rayburn-Trobaugh: WBP Owner

Whether you are a pro, a novice or a wannabe, we all need reminders as to how to improve our writing. As you make your New Year's resolutions, incorporate these ideas into your writing routine.

1. Write. Are you feeling a little cheated by this obvious tip? I've heard many would-be writers say that they have great ideas. Unless it's on paper (or on a hard drive), it's not writing.

2. Read every day. Not long ago I read about a study of the reading habits of journalism students. A majority didn't think of themselves as readers—hmmmm. As Stephen Ambrose said, "There are many rules of good writing, but the best way to find them is to be a good reader."

3. Write every day. Even if you are between projects, daily writing is the best way to keep your skills honed. Start a blog, write letters, keep a journal—whatever works for you.

4. Learn the basics of grammar. And don't tell me that true art shouldn't be constrained by rules. It's why they call it a discipline.

5. Take a class. Whether your passion is creative writing or you want to sharpen your skills as a technical writer, an expert in the field can challenge you and lead you in new directions. Universities and community colleges often offer non-degree classes, and reputable online courses, like the ones offered by Writers' Digest, are also an option.

6. Find a writing buddy. Sometimes releasing writing out into the public feels like sending a child out into the world. All sorts of insecurity and fears arise. Having a fellow writer or a trusted friend to bounce ideas and finished manuscripts off of can relieve some of the anxiety.

7. Set up creative scenarios to practice writing. For example, take a walk and pretend you are seeing everything for the first time or that you are a different person. How does that perspective change? Is it frightening or beautiful? Does the ordinary seem strange? Write a few pages or paragraphs about the experience. Creative Something has helpful ideas to promote creative thinking:

http://www.creativesomething.net/

8. Keep up with writing and publishing trends. Writers' Market not only has information for creative writers, but they also publish guides for most types of writing. Consider joining a professional organization for your particular genre to keep current.

9. On the other hand—don't let fads and trends guide your topics or style. Remain true to your uniqueness.

10. Don't be afraid to fail. We all fail at some point—Shakespeare has failed; Woolf has failed; Grisham has failed; I have failed. We have all had critics and some from unexpected places. But all writers have successes too. Feed your soul on the praise and learn from the criticism. Fear is the biggest stumbling block to your success as a writer—don't let it stop you from becoming the best writer you can be.

While this white paper is copyrighted material, the author gives her permission for reprinting as long as the following is included:

"Ten Tips to Improve Your Writing" by Catherine Rayburn-Trobaugh

©Copyright 2011

http://crtwriting.com

---

by Catherine Rayburn-Trobaugh: WBP Owner

Not too long ago I was at a book signing for GY Brown, and a very nice person engaged me in conversation. When she found out Word Branch Publishing published e-books, she wrinkled her nose and stated that she preferred real books. Good naturedly, and without thinking, I replied, "But these are real books." She looked a little sheepish and agreed.

The incident was thought provoking. How do we define a book? Is it the paper and binding or is it the configuration of the words inside?

As I've said in other blogs, I'm a pretty big fan of physical books, and anyone who has ever been in my house could attest to that. I'm also a big fan of e-books. I love the portability and the instant gratification. I also love the feeling of holding just the words in my hand. It brings a book down to its purest element.

A quick Google search reveals that many people are adamant about only appreciating physical books, but how does that account for e-books outselling paperbacks and publishing companies making major changes to their catalogs and marketing? And doesn't that mean that they appreciate the paper more than the words?

I get it; I really do. I grew up surrounded by books, and some of my favorite memories are haunting libraries and bookstores. I love the smell of books, the feel of books, and the history of books. But what I really love are the words. It wasn't the paper of my battered copy of The Complete Works of William Shakespeare that made me weep over the betrayal Falstaff. It wasn't the binding that kept me breathlessly glued to Dean Koontz's Intensity or charmed by Wind in the Willows. It was the words-those beautifully formed, skillfully constructed, lovingly created words that I have fallen hopelessly and helplessly in love with.

My message to the writers of the world is that it isn't the physicalness of a book that we find irresistible; it's your magical ability to turn meaningless symbols into stories. It's the pure talent and imagination that goes into transferring what is in your head and heart into ours. It's your willingness to offer a piece of your soul to the masses so that our lives can become a little bit richer. So here's to the words in whatever package they come in.

Thank you, Writers.

---
Powered by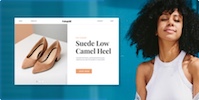 Create your own unique website with customizable templates.
Photos used under Creative Commons from Helga Weber, slightly everything, Patrick Feller, jeronimoooooooo, Nina Matthews Photography, hj91, PhoTones_TAKUMA, mrsdkrebs