WordWeb Blog
Everything reading, writing, publishing, and creating for people who love books.
by Catherine Rayburn-Trobaugh: WBP Owner

It's been a tradition in our house for quite some time for my husband and I to listen to a podcast of the NPR show

Wait, Wait, Don't Tell Me

during Sunday brunch. Last week, the writer John Irving was the guest. Irving has written some of my favorite contemporary novels like

Setting Free the Bears

,

Hotel New Hampshire

, and

The World According to Garp

. He's steadily churned out books since 1968 with his newest,

In One Person

, coming out this year.

So one would assume with the steady stream of best sellers, Irving would have the newest, top-of-the-line computer system. No, he writes, literally, pen to paper.

He's not alone. Truman Capote wrote longhand lying down (pencil in one hand, sherry in the other); Herbert Gold wrote his books on index cards and so did Vladimir Nabokov. Dan Brown keeps an hourglass on his desk to let him know when to take a break.

I, on the other hand, use a keyboard for nearly everything. True, I have the handwriting of a serial killer—spiky and illegible, but it's more than that. I think with my finger tips. What is in my brain easily comes out over the keyboard, and it is very comfortable; although, it wasn't always this way. In college, I used a yellow legal pad and a roller-ball pen. I would swear, at that time, that I couldn't possibly be creative if I didn't write that way. Apparently, I was wrong. When I got my first computer in graduate school (yes, I am that old), I slowly eased into the writing habits that I have today.

Natalie Houston

[i]

writes in a

Chronicle of Higher Education

article that she returned to writing longhand because she finds it "far more pleasurable and reflective." Her article cites a study that found that there are brain-wave differences between people writing longhand and typing. The act of physically writing longhand brings more critical information to the forefront of the brain. But she raised an interesting question. Will these same differences still apply to a generation who grew up using strictly keyboards?

As for me, I think I'll stick with my keyboard. Not only does the speed appeal to my slightly hyperactive nature, but a slight case of arthritis makes gripping a pen painful after a short while. Maybe it's a case of not being able to teach an old dog new tricks, but I've grown accustomed to writing with a keyboard, and I've developed nuances that create a unique writing experience. It may not work for everyone, but it's a comfortable old friend for me.

[i]

"On Writing Longhand"

http://chronicle.com/blogs/profhacker/on-writing-longhand/31030

---

by Catherine Rayburn-Trobaugh: WBP Owner

As many of you know, I never intended to become a publisher—electronic or physical. But I was intrigued by the thought of a new renegade type of publishing though; it appealed to my adventurous side. It was only after I electronically published some of my own books did I realize that I can help other people do this too.

E-publishing is not as cut and dried or quite as easy as the sellers (Amazon, Barnes & Noble, and others) would have you believe. My first publication was a disaster. I uploaded my finished document fully believing that it would professional and polished. Oh dear—not quite. While the previewer showed a nicely laid out book, when I proudly downloaded a copy for myself, I literally gasped. The cover was unreadable; the letters in some areas were replaced with gibberish, and none of the links worked. I was appalled.

Since then, I've read quite a few self-published e-books, some of them very well done and others not at all. I read one very good book that was so filled with typos and glitches that I was sure the author never saw the uploaded copy.

I learned. It took a lot of trial and error, but I learned. And despite some serious frustration, I am still excited about e-publishing. It feels like a new frontier, and I like the opportunities that it gives writers to share their works that they never have had before.

While physical books will always have a place in my heart and on my shelves, this new media gives writers and readers a new way to look at publishing and exposes everyone to wonderful new books that may have never gotten published in a traditional format.

---
Powered by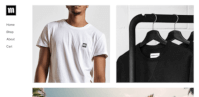 Create your own unique website with customizable templates.
Photos used under Creative Commons from Helga Weber, slightly everything, Patrick Feller, jeronimoooooooo, Nina Matthews Photography, hj91, PhoTones_TAKUMA, mrsdkrebs