WordWeb Blog
Everything reading, writing, publishing, and creating for people who love books.
by Market Writer

E-readers have flourished in the market since their inception, as they attract avid readers of the advanced technology generation. When the latest characteristic of sophistication is the notion of consolidation and compaction, E-readers are the device of choice for bookworms that want to keep reading at all times. But there's a wide selection of E-readers available which makes it difficult to decide which one is best for each individual, especially given that they're quite similar in features. For instance, the top recognized E-readers all offer 4G of storage capacity, quick page turning capabilities, Wi-Fi, and high contrast screens to enable easy reading. That said there are a few differences within each that warrants some discussion.

Choose What's Right for You

Amazon Kindle:

This is the device that comes to mind when one considers the very design of an E-reader. Revered as the reader of choice among an outstanding population of E-reader consumers, it also offers reader a better bargain for the price. Averaging at a price of about $200, the overall rating of its performance and design has been scored 4.5 out of 5 stars. The Voyage model, in particular has by far the crispest resolution with dedicated buttons for page turning. If you ever wondered what the big difference is between the Voyage and the Paperwhite, there are no remarkable differences except for the evident increase in price of the former as opposed to the latter. It's also worth noting that Amazon is the only E-reader manufacturer that enables cellular data connections (without a monthly fee) to allow you to buy books regardless of Wi-Fi connectivity at your given location.

Barnes and Noble Nook:

The device itself is created by a well-established sophisticated enterprise with a great reputation that attracts scholars nationally. It's sleek and compact, weighing 6.2 oz. which is noticeably different from heavier competitors. Additionally, it's respected for granting readers and ad-free experience as well as the added benefit of a silicone frame to protect it in the event of a fall. However, there are no other slots other than the USB port at the bottom and dirt from hands easily shows on the white finish of the device. There's no HTML book format support as well.

Kobo

The device has an admittedly impressive touch screen interface with front screen lighting. It's compatible with just about any e-book store and offers an additional memory expansion slot. At the expense of having a wider screen, it does weigh more than other E-readers (over 8 oz. with 6.8 inches of screen surface as opposed to the standard 6 inches). Although there is a down side to owning one is the inconvenience of having to make third-party e-book purchases that require PC connection.

---
Powered by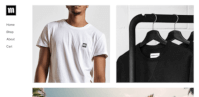 Create your own unique website with customizable templates.
Photos used under Creative Commons from Helga Weber, slightly everything, Patrick Feller, jeronimoooooooo, Nina Matthews Photography, hj91, PhoTones_TAKUMA, mrsdkrebs