WordWeb Blog
Everything reading, writing, publishing, and creating for people who love books.
From Market Writer

---

What was Hidden Has Come Into The Light

Social stigmas and perceptions associated with the LGBT community have long prevented the LGBT literature from being talked about in the open. Whenever intellectual discussions revolving prize-winning or noteworthy literary works of the century are held on TV or during social get-togethers, the notable works of LGBT literature hardly get any mention, let alone praise and admiration. However, this has now changed as what was hidden has now come into the light, quite a bright and dazzling light to be more precise.

Projects such as 'LGBT Books to Prisoners', sending free LGBT literature to LGBT inmates in US prisons, and 'The Stonewall Book Award', rewarding writers and illustrators doing amazing work in LGBT literature, are now being talked about extensively. Journalists and literary bloggers too are compiling lists of the most enriching LGBT literary works, thus making LGBT literature a part of everyday conversations and people's bookshelves.

The History of LGBT Literature

LGBT literature is not a new phenomenon. Members of the LGBT community often turn to literary works discussing and portraying attraction and love between same-gender individuals in order to find validation and peace, which they are often denied in the outside world.

Greeks are known to be the first ones to have contributed to LGBT literature through popular and notable works such as Plato's 'Symposium'and Aeschylus' 'The Myrmidons'. Ancient Greek mythology often portrays deep affection and attraction between few of the Greek Gods and talks of divine miracles that transformed genders. Petronius' 'Satyricon', a 1st century AD Latin fictional work, depicting the adventures of two gay lovers, is one of the earliest works in LGBT Literature.

Earlier authors of 18th and 19th centuries would often use coded messages to depict same-gender love and their sympathy towards LGBT community as writing about homosexuality was largely illegal in many powerful nations such as UK and United States. However, 20th century saw a rise in more explicit depiction of gay lives in LGBT literature.

What is Changing Perception?

With increasing acceptance of homosexuality and transgender community among societies, LGBT literature is finding itself being discussed more positively and openly.

Over the last few years, several changes have taken place which have compelled people to change their perceptions towards LGBT's- same sex marriages have been legalized in a few nations, gay pride parades are held more frequently, several international celebrities have confessed about their homosexuality and non-profit groups for LGBT members are working actively to help gays, lesbians, bisexuals and transgender people get equal rights as their heterosexual counterparts. All these changes have opened readers' minds to LGBT literature in order to explore the world of LGBT.

What is the Future for LGBT Literature?

With exclusive literary awards being set up to recognize admirable LGBT works and critics discussing LGBT works in their blogs and columns openly, LGBT literature has a brighter future ahead of it. More and more readers, not only those who belong to LGBT but others as well, are expected to make LGBT literature a part of their reading lists. In many ways, LGBT Literature is expected to fuel further acceptance and understanding of LGBT community and its amalgamation into regular society.

---
Powered by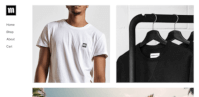 Create your own unique website with customizable templates.
Photos used under Creative Commons from Helga Weber, slightly everything, Patrick Feller, jeronimoooooooo, Nina Matthews Photography, hj91, PhoTones_TAKUMA, mrsdkrebs