Word Branch Publishing to become The Word Branch Publishing Co-op
Look for big changes coming to WBP! Over the next six months, Word Branch will transform from a privately owned company to a cooperative--owned and operated by writers and support. With the change comes new opportunities for writers and for readers too!
Check back often for updates and news, and to keep up with the latest WBP news, subscribe to our newsletter.
Click here.
---
---
Word Branch Publishing Co-op Conversion Fundraiser
Our fundraiser is up and running! You can donate now and get all the details of the transition at our Indiegogo fundraising page:

https://igg.me/at/WBPUB

.

We are giving away some great perks to all the donors, and you can check out the details by

clicking here.

We have goodies for readers, writers, business owners, and art lovers worth thousands of dollars, but act quickly--some have limited amounts.

​Thank you all in advance!
---
A word from the president of WBP--
Dear Readers,

When I started WBP nearly five years ago, I never dreamed the places it would take me, the friendships it would bring, and the rewards that would come to so many. I also never anticipated that it would grow to a point where I could no longer run it by myself, but it did. I also found Word Branch, and myself, drifting toward what I never wanted it to be: a traditional publisher.

That may sound strange, but after working seven years for a major publishing company, I was disillusioned by the big-business model that minimized the worth and the importance of the authors, the very people who are at the center of publishing--or should be. I wanted to give a greater voice and more power to writers; however, as WBP grew, so did the responsibilities and the needs, and it became apparent that either I would have to get back to basics or close the doors.

I chose change.

​In the coming months, I'll be turning Word Branch Publishing over to the authors. The details are still in the works, but I believe that this will give authors a greater role, more power, and greater profits. Although I will still serve on the board at least for a few years, I intend to get back to what brought me to publishing in the first place: writing.

I want to thank everyone who has contributed to Word Branch through the years, especially cover illustrator Julian Norwood and copy editor and bundle of energy Debbi Gehring. I would also like to thank the dedicated readers who have supported the writers, and who had faith in a small, startup publishing company to provide quality and engaging reads. Although this is the end of WBP as we know it, it is the beginning of something amazing, unique, and empowering.

Sincerely,

Catherine Rayburn-Trobaugh
President: Word Branch Media, LLC
---
Powered by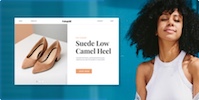 Create your own unique website with customizable templates.