by Frion Farrell
---
Evan's grey eyes were wide with compassion and Echin put his arm on his friend's shoulder.
"And yet you do not mention your own sacrifice and what our friendship has cost you?" Echin told him.
"Friendship?" Evan stopped moving and turned to his companion, "You virtually brought me up remember? I owe you my life."
Echin turned serious eyes towards the man he had known from boyhood.
"You owe me nothing Evan, as I have said many times before."
"Then take my love Echin, and my loyalty, freely given," he grinned boyishly and Echin gave him a grateful smile as they moved forward together.
"It's quite a job you have given me to watch over these young ones," he said, scratching his chin, "They're all so different!"
"And yet the same," his face lit in a way that Evan had rarely seen, "the last Seeds of the Myriar, finally."
"Well don't be so long," Evan told him, "this is too precious a cargo for me to carry on my own."
"There's no one I trust more," Echin smiled, "but I really won't be long. I need to visit an old friend nearby."
Not reassured in the slightest Evan nodded, "hmmm," he said quietly.
"Oh," Echin continued, "I have left an Ordovician manuscript for Kier in my room- it will help Klim to re-establish Mengebara." He smiled at Evan's puzzled face. "It will fascinate you!" he said laughing, "But don't spend too much time there, it'll give you little peace!"
Evan shrugged and shook his head. They had walked along a small track into the woodland where the remnants of standing stones stood in a clearing, long forgotten. Now all that remained was a circle of rocks, mostly hidden beneath moss and grass. Herald darted out between the trees and Echin kneeled down to receive a sloppy greeting. Evan came forward and caught hold of the dog's collar; he stroked his head as the Mourangil reached the centre of the circle and put his hand on the soft earth. Then Echin was gone. The dog whined softly, straining to follow and Evan patted his head.
"I know Herald," he said, turning back down the path, "let's hope he remembers to come back before I grow too old to notice."



---
Beneath the surface of the world as we know it, it another world—one that blurs the boundaries between the seen and unseen, human and non-human, the secreted knowledge of the past and the startling discoveries of the present.

In the second book of the Myriar series, Kier Morton is summoned back to Britain from Australia by a late night phone call and directed towards an unknown destination. She and her friend Gabbie find themselves in the heart of Wales, in a small university town, centuries rich in cultural heritage and esoteric mystery where they are eventually joined by other members of the extraordinary group of friends that had come together the previous year.

They discover that they have been brought back together to pursue an elusive stone, one of the gems that have been fashioned by gifted humans that have gone before, paving the way for the last Seeds of the Myriar. Two of the stones have been stolen by the head of a secret organization, an age-old enemy of mankind. At the same time, a savage force is released from the Secret Vaults of the planet. This blindly stumbling, vast surge of energy is harnessed to create five predators seeking the destruction of the Myriar Seeds.

The struggle to evade pursuit and to combat betrayal leads Keir's group to an otherwordly cave, to elemental Ireland, and finally to an isolated island off the coast of Wales. In the midst of tragic loss, the friends defeat the enemy, to solve the mystery of the Stone of Mesa.



---
Contact the writer with your comments and questions.

No e-reader? No problem.
Click here to download a free app for your electronic device.


---
Powered by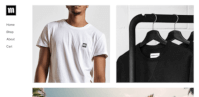 Create your own unique website with customizable templates.