by Frion Farrell
---
Paperback $16.99

Echin replied, his human eyes sad,"We know it as the Perfidium, created by Belluvour in Obason, where he resided in the days before the binding.

It is an obsidian blade impregnated with the blood of the Ordovicians he murdered and the spear has stained your history down through the centuries.

Where man has marked his passing with the worst atrocities then you will know that the Perfidium was in the hands of those who committed them."

Faer nodded his agreement and leaning forward, continued the story.
"But you said its power was unharnessed," he repeated.
"That's right," Echin explained, "but human deeds can reshape the spear. It has to re-charge its destructive nature to return to its original form. The quickest way to achieve this would be its use to corrupt the young."



---
---
When Kier Morton, a beautiful British shop owner, goes on a buying trip to Peru, she thinks she's just bringing back merchandise to her store in Northern England. But when her shop is broken into and a seemingly worthless stone is all that is stolen, she realizes she brought back much more as she is launched into a chain of disturbing events.

Kier is introduced to an underground world of a mysterious faction of beings including those who nurture mankind and those who have almost destroyed it. Now, as the bonds of Belluvour loosen, the five Seeds of the Myriar have emerged in the human race, seeking the centerpiece to bring them together.

In a race to avoid its destructive power, she becomes enmeshed in a world that blurs the boundaries between seen and unseen, human and non-human, the secreted knowledge of the past and the startling discoveries of the present.

Frion Farrell combines fantasy and action with a sense of ancient mystery and adventure. Her novel spans not only continents but time and reality as she weaves a captivating tale that reveals both humanity's worst fears and greatest elements.


---
---
Powered by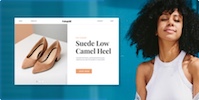 Create your own unique website with customizable templates.