The Befuddled Writer's Guide to Punctuation


Part of the Guides for the Befuddled Series

by Catherine Rayburn-Trobaugh
---
Forward

"I wanted to be a writer nearly all my life, and I wanted to teach writing almost as long. The words, the stories, and the emotions of writing were fascinating to me. How could these symbols be arranged to have so much meaning? As a child I wrote whimsical stories and poetry, and as a teenager I used writing as an outlet for my angst. I loved the writing, but it was not so easy to love the mechanics.

I dropped my grammar and usage class in college because it seemed too clinical and a little scary. I studied literature for the lyricism, not the nuts and bolts. I had a notion that if I knew what was under the hood, writing wouldn't seem so attractive and mysterious. My professor urged me to sit through the rest of the classes that semester, and the next semester I retook the class. I got an A.

What I didn't understand then was that the mechanics are part of the craft. Without a good understanding of how language is constructed, it's difficult to make the words behave as you would like them to. I've had students who tell me that they are artists and that the words just flow from them. But more often than not, they have difficulty portraying these beautiful and complex thoughts into a coherent format for their audiences. A good artist knows his tools, the types of paints, the construction of a well-made brush, and a good writer knows the ingredients of a well-formed sentence. "

---
Are you befuddled by punctuation? The Befuddled Writer's Guide to Punctuation can walk you through the basics with easy-to-follow text and an interactive features to make learning easy and entertaining. Learn why a hyphen is different than a dash, how proper use of quotations can make you a better writer, and why an apostrophe is not decoration for your prose.
Formatted in an easy-to-use design, The Befuddled Writer's Guide to Punctuation features an interactive index and quiz, clear concise instructions, and bulleted examples.
The Befuddled Writer's Guide to Punctuation comes in Comprehensive and Short Editions. The Short Edition does not include the section on commas which can be purchased separately. The Comprehensive Edition will provide you with a concise guide to nearly all English punctuation.
Written by Catherine Rayburn-Trobaugh, this Guide will help even the most befuddled writer maneuver the treacherous terrain of punctuation. Catherine uses her Master's degree in English and 20 years experience teaching college level writing to create an easy-to-use, entertaining guide for writers.
The Befuddled Writer's Guide to Punctuation is part of a series written for those who want to know more by experts in the subject.
Click here for more titles and information.
---
---
Powered by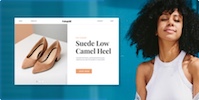 Create your own unique website with customizable templates.