The Befuddled Writer's Guide to Commas


Part of the Guides for the Befuddled Series

by Catherine Rayburn-Trobaugh
---
"The Oxford Comma and More


Much has been said lately about this controversial little punctuation mark. Defined by the Oxford Dictionary, this comma is used before the 'and, or, or nor' in a series. "I bought butter, eggs, and milk." Some formats use the Oxford comma, MLA for example, while others, like Chicago Style, don't. Whether you are doing academic or business writing, find out what style is being used for the project and be consistent with the correct usage.

In 2011, Slate Magazine reported the nasty rumor that the Oxford comma was put to rest, but this turned out to be untrue. Much to the relief of comma-philes everywhere, Oxford Press is only doing away with the extra comma in press releases and memos. The importance of the Oxford comma was illustrated best by a recent Tweet: "For teaching me that the Oxford comma resolves ambiguity, I'd like to thank my parents, Sinead O'Connor and the Pope." "


---
If you believe that you add a comma to a sentence when you need to take a breath, then this guide is essential. The Befuddled Writer's Guide to Commas is for anyone who wants to make his or her writing more polished and professional and who wants a basic understanding of how to use the trickiest of punctuation—the comma.
Formatted in an easy-to-use design, The Befuddled Writer's Guide to Commas features an interactive index and quiz, clear concise instructions, and bulleted examples.
Written by Catherine Rayburn-Trobaugh, this Guide will help even the most befuddled writer maneuver the treacherous terrain of comma usage. Catherine uses her Master's degree in English and 20 years experience teaching college level writing to create an easy-to-use, entertaining guide for writers.
The Befuddled Writer's Guide to Commas is part of a series written for those who want to know more by experts in the subject.
Click here for more titles and information.
---
---
Powered by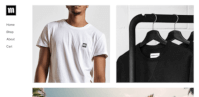 Create your own unique website with customizable templates.