The Befuddled Reader's Guide to John Donne's Poems


Part of the Guides for the Befuddled Series

by Catherine Rayburn-Trobaugh
---
"

A poet walks into a bar . . . no, really.

In contemporary terms, "The Flea" is an extended pickup line—playful and quirky on one level.

Probably written in Donne's earlier period, "The Flea" is typical of Carpe Diem (seize the day) poetry which reflects the idea of living for today because tomorrow we may be dead—or too old.

The poem has a whimsical quality about it, and it isn't hard to imagine a young John Donne unsuccessfully trying to pick up a woman after a few beers.

And of course most ridiculous of all is the young man using a flea as bait for a romantic liaison."





---
The set of Befuddled Reader's Guides to John Donne's poetry is a roadmap for English literature readers who want better insight into Donne's poems. These Guides can help untangle some of the complex metaphors and language so that readers have a better grasp of the material. In addition to the poems themselves, the Guides include a line-by-line analysis, suggestions and ideas for papers, and a biography. The new editions also include hyperlinks to make navigation easier. The guide will lead you through some of the more difficult metaphors and allusions for a better understanding of Donne's complex poetry.
Written by Catherine Rayburn-Trobaugh, these Guides will help even the most befuddled writer maneuver the treacherous terrain of Donne's poetry. Catherine uses her Master's degree in English and 20 years experience teaching college level writing and literature to create an easy-to-use, entertaining guide for readers.
The Befuddled Reader's Guides to John Donne's Poetry is part of a series written for those who want to know more by experts in the subject.
Click here for more titles and information.
---
---
Powered by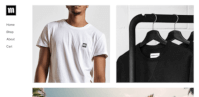 Create your own unique website with customizable templates.