The Befuddled Pet Owner's Guide to Handicapped Dogs


by Amanda Brenner
---
The Befuddled Pet Owner's Guide to Disable Dogs was inspired by Amanda Brenner's corgi, Ein, and his struggle with mobility issues. Amanda's dedication and persistence to improve his quality of life led her into extensive research and to this guide in hopes that other disabled pet owners can benefit from her experience.

On September 24, 2013, Ein lost his battle with his illness. Due to the amount of care that he needed in his last days, Amanda had to delay work on finishing the guide.

Until the guide is available, this page will pay tribute to Ein's remarkable life, and Amanda and family and friend's deep love for him.




---
Imagine a secret world existing in our world—strange looking beings that who have their own society and code of ethics. Imagine that these creatures can twist our reality so that we don't see them as they are. These are the ancient and mysterious Bast.

Stacy Bender crafts a spellbinding tale in the novella, Bast Fantasy, which she describes as, "Horror, romance, murder and mayhem." The Bast, catlike beings descended from the Egyptian goddess of the same name, survive in a contemporary society through a complex underground network of leaders and human 'companions' who act as protectors, covers, and sometimes more.

The Bast continue to warp reality by offering the reader a choice of three different endings from romantic to treacherous.

Bender, best known for her science fiction Sav'ine Guard series, creates an atmosphere that has both modern and classic feel. The dark alleyways, shadowy Bast, and the sense of danger are reminiscent of the 1940s film Cat People.

---
Contact Amanda with your comments and questions.

Amanda and her family would like to thank everyone who help financially and otherwise with Ein's care. Even since his passing, his bills are still piling up, and any donation to help out is welcome. All donors will receive a 50% discount on any one of Word Branch Publishing's paperbacks.

The Befuddled Pet Owner's Guide to Disabled Dogs will be available as an e-book soon.
No e-reader? No problem.
Click here to download a free app for your electronic device.


---
Powered by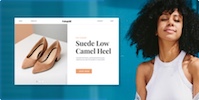 Create your own unique website with customizable templates.