---
Everyone has a story to tell.
Word Branch Publishing is an exciting new type of publisher. We're small so we get to know our authors and support team. We're also willing to work with new authors unlike most publishing companies. We pride ourselves on discovering new talent and helping them on their career paths. We work together as a cooperative, and your success is our success.
We publish in both paperback and electronic formats, and work with well-known distributors. Although there are never guarantees in the publishing world. a number of our books are well known and sell well internationally.
There are no charges to publish with Word Branch Publishing--all payments are based on royalties. A team of editors, readers, and an illustrator all work together to help you succeed.
Before submitting a query, please look through the material on this page thoroughly. It will give you a good idea of what to expect and a better chance of being accepted.
If you would like to self publish to keep your rights,
click here to see Word Branch Media's paid services option
and
click here to find out how to sell your self-published book in the Word Stream Book Market.
---
---
Limited Time Offer for Self-Publishers!
You've written a great book, and you are opting to self publish. This can be a great way to keep your creative control, your rights, and all of the royalties. But formatting your own book can be complicated and time consuming as well as taking software that you may not have.
For a limited time, Word Branch Media is offering a $125 basic formatting package that will get your manuscript ready for printing and on bookshelves faster. Click here to find out more.
---
---
Do you have questions about publishing with Word Branch?

---
---
Guides for the Befuddled

We are looking for people who have good ideas and a working knowledge of a subject to write guides for the Befuddled series. If you have any of the following qualities, please use the form below to send us your guide concepts.
Have a great idea
Have knowledge, education and/or experience
Are willing to put in time and effort in writing and rewriting
Can take direction and suggestions well
Have a sense of organization
You don't have to be a professional writer, but having the desire to write and willingness to learn is essential.
Fill out the form below to pitch your idea.
---
---
More Questions?

If we haven't answered your publishing questions on this page, fill out the form to left.


Please make sure the information you request is not on this page.


---
*Important Information About Submissions by New WBP Authors
As of July 7th, 2014, we will only accept queries and sample manuscripts from authors who have never published with WBP in January and June and will respond within six weeks of submission. We will only review complete submissions so please make sure you include all the necessary material to avoid delays.
Click here for more information about queries.
WBP is currently not taking manuscripts for science fiction, other than our annual contest, or young adult fantasy from writers who have not published with us previously. We are looking for drama (YA or adult), Native American fiction and non-fiction, and mysteries.
Powered by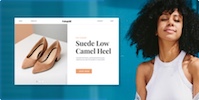 Create your own unique website with customizable templates.