by Dawn Bennett
---
PEARL came from the imagery of God's whisper to me, "a diamond in the rough". Imagine the outside of an oyster shell, it is not very pretty. It is scratched and beaten up from being tossed around in the ocean. Opening one is very difficult and oftentimes just the prying apart of the two pieces cause chips and breakage. But ah, the beauty of the gem that awaits on the inside! It is a wonder and a marvel that only God knows. It is one of nature's lessons on not judging a book by its cover, never giving up, discovering our own inner beauty, appreciation of others, and the like. Since coining her new nickname, I am often stopped in my thoughts for a moment of reflection and gratitude. She is beautiful, inside and out. To call her friend is a privilege and to call her daughter is an honor.



In the past few years, since Pearl told us she is involved in a gay relationship, I find myself constantly replaying the tapes in my mind of the parental lessons I am teaching her. Sometimes I am spot on, sometimes I do not quite achieve what I intended to and have to go back and make amends. Although humbling and extra difficult for a parent, this is what I believe God would have us to do. As parents, we are more used to giving discipline than being disciplined. However, we are all human and all running the same race. We have the prize in our sights. How we get there ourselves, and whom we guide along the way, is the critical question we will have to answer for at the final end of our time.




---
You love your child, I get that. You love your God and your faith community, I get that too. But what happens when the two worlds collide? Your child just told you the biggest secret of their life, they are LGBT. Now what? What will your friends think? What will your family say? Where will you and your child go from here? How will you move forward?
Loving Pearl
answers all these questions, and a few more. Learn how to have that heart-to-heart with your child and your loved ones. Gain the wisdom to navigate school and social justice issues. Prepare to protect that which you love the most! Your child is the same today as they were yesterday, only a bit more courageous now. Imagine the bravery it took for your son or daughter to "come out" to you. Take heart, you taught them to be brave.
In Loving Pearl I've made a commitment to you and your child. I've walked the road ahead of you. Out loud. I've left you a path to follow. It leads to the very center of your family's heart and to the altar of God. There's no need to jeopardize safety, mental and emotional health, religious beliefs or family relationships. I've empowered you with tools and conversation starters. I've given you my successes and failures on this topic. If you or your child has been bullied, marginalized, victimized or rejected, there is hope and healing within the pages of Loving Pearl. The decision to love unconditionally is life changing. The reality of it is by no means an easy walk. The experiences and information I openly share will provide strength and encouragement to stay the course, as well as comfort for you on your journey.
---
Contact the writer with your comments and questions.

No e-reader? No problem.
Click here to download a free app for your electronic device.


---
Powered by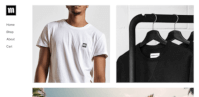 Create your own unique website with customizable templates.