by A.R. Rogers
---
Yes, that was Auria. I saved her people, but she saved me. Sitting beside the Devita grave, I stared at it. I did not want to dig a grave again. I quickly knelt in front of it and punched my fist to the ground.
"I will rescue my beloved," I vowed, "I don't know what blessing you gifted me, but I'll surely make use of it. I'm sorry I could not save you, but I will save my Auria. I will not dig a grave for another fairy!
​


---
Erik Belrose secretly enters an enemy outpost to rescue Auria, the fairy he loves. After interrogating the outpost's captain, he learns that she is being taken to Vidana, the capital city of Balora. That night, Erik dreams the memories of when he first met Auria and how her affection won him over. He wakes up more determined to save Auria.

During his quest, Erik meets odd creatures who can help or hurt him. In the end, his search brings him to unexpected conclusions.


---
Contact the writer with your comments and questions.

Word Branch Publishing's e-books
can be purchased for these devices:

No e-reader? No problem.
Click here to download a free app for your electronic device.


---
Powered by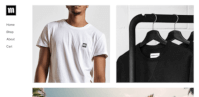 Create your own unique website with customizable templates.