---
Each of us is a unique part of the Universe. We all have something to give and share. Can a person be happy without giving? Is there a love and harmony, if you just take it?
I often get asked when I started writing. I am sure this story started much earlier than I can imagine, long before I first took a pen to write.
There was a time when fear of being different and to being true and honest with myself was stronger than the will to live and to be alive as God has created me.
I am sure every second creates us, put us together like a puzzle – it makes us rich and completely, each step takes us to this every moment. There is nothing to regret.
Even when we feel lost, wear masks, and pretend to be a different person, trying to find fulfillment in material world. Even that creates us, and it is, as it should be, in the best way possible.
If each moment creates us, but can we create each moment? I am sure, without a doubt, every person is a Creator. God has given us a choice, the power, and strength, but what do we choose each day? Do we choose to create or destroy?
It was only three years ago when I looked back to my life wondering if this is how I want to live. I was lying in my bed, so ill, feeling empty and lost, doctors couldn't promise me anything…..and I thought, 'is this why I am here, why God has given me a life? To work, to spend money, to travel, to have kids, to graduate, to eat, to have parties….what is behind all of that?'
With strength given by Angels and my deep and honest desire to find an answer of how to live as I am, with everything given to me. How to be in harmony nowadays in material and spiritual world? I met my Spiritual Teacher who showed me love. She showed me the way out of confusion and my never ending thoughts and questions. She teaches me how to Love, what is gratitude, forgiveness, honesty, faith and that everything what we are looking for is inside us. This knowledge has taken more than 30 years to explore, to find connection between Universe and human. With no right or wrong, without any borders, just how to have an open heart, mind, and soul to divine. That is an endless journey.
I had spent so much time looking for answers in outer world, that I totally forgot that God has given us more than we can imagine. Our minds have set up a cage, and we can't see any of that.
We all are one and have come to the Earth to grow, to learn, and to be in love. Each person given to us is our teacher, blessing, and mirror. Every situation shows us what should be changed within to experience love.
Title: Feel Your Soul
---
---
Powered by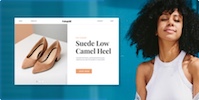 Create your own unique website with customizable templates.