Author Funding Request

---
More Information

Word Branch believes in supporting its authors, and we wish we could fund all the projects and events the authors request. But given a limited budget for such opportunities, we want to make the application process as fair as possible. To be considered for event funding, fill out the application to the left. Be as specific as possible--you only get one chance to apply for each event so make it good!

Like all good things, there are a few regulations:

Each author can apply only three times a year.
Each author can only receive funding once a year.
Don't wait until the last minute-pay attention to deadlines and payout dates.
Group applications will be considered. One writer will be designated as leader, and he or she will be the contact person.

Tips for writing the essay:

Take your time to write and rewrite
Proofread carefully
Be specific
Shine as a writer--let us know how important it is!

Decisions and awards will be made quarterly: March, June, October, and January. Notification will be made in the first week of each quarter.

If you have any questions, email Cathy at

catherine@wordbranch.com.

---

Review Copies

You don't have to apply for review copies, but there is a limitation on how many we can send out. Beginning January 1, 2015, each new book published will be allowed three review paperback copies in the first year and one per year after that. However, upon request, we can create an electronic copy for limited dispersal--email Cathy for details.

Fill out the form below to send a review copy.


Powered by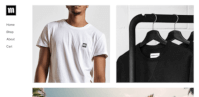 Create your own unique website with customizable templates.