by Ieva Salina
---
Paperback $9.99




Writing was one of the ways to see my thoughts and feelings. And after a while, suddenly first poem was born.

I

t

is my way to love; it is how God speaks to me and shows me what doesn't let me or anyone to be themselves in faith, honesty and Love.

This book will show you which direction look at to take off all the masks and to learn to love step by step. It will encourage to look within and hear the answer in your soul. Read with your heart; don't let your mind be in the middle. Let love come into your life.

May this book be a guide or a friend on rainy days. May it show you how to create sunshine within.





---
Latvian poet, Ieva Salina, shares a collection of her poems to uplift the soul and celebrate life.

This unique book is a guide to creating a life of love and hopefulness. It is designed to be read as by randomly choosing a poem a day to read and letting it guide the reader out of the rain and into the sunshine of life.

As Ieva says to her readers, "Everything that you look for is inside you. Take the rest away and see the miracles in the world. You are a miracle. It is time to live in love."
---
Contact Ieva with your comments and questions.

---

No e-reader? No problem.
Click here to download a free app for your electronic device.


---
Powered by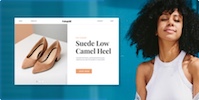 Create your own unique website with customizable templates.