Born in Tennessee and raised in California, Danny Estes graduated high school in 1977 and entered the working field with rudimentary skills in reading and writing. In 1978, Danny was introduced to fantasy role gaming, and enjoyed hours socializing with people whose imaginations needed more than the norm. These gamers acquainted Danny with his imaginative days of old. With their inspiration, he began reading fantasy novels, and although his communication skills were barely adequate, he began writing fantasy stories. Then Word came to computers, and with this tool, Danny reinvented himself in writings.
Enjoying years of gaming and allowing his mind to run free, he met Patricia, a crafter of many arts with a passion to create. With her diligence in craftsmanship and urgings, Danny took the plunge and created full-fledged novels, developing stories to entertain in the science fiction and fantasy realms.
Between these stories, Danny has a normal domestic life and a regular mundane job in North Carolina. However, during off hours, Danny rubs his hands together, smiles maliciously, and settles before his computer to ventures forth into his mind and create fun and exciting adventures which he hopes will reacquaint you, the reader, with your own imagination.
Titles:
Charlotte's Soul
The Paranoid Thief
Vampires: Don't You Just Hate Them?
---
---
Powered by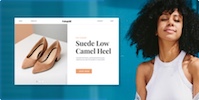 Create your own unique website with customizable templates.