Charlotte's Soul


by Danny Estes
---


Matt stared at Charlotte with a mystified look then she saw him make a decision. "Look, Charlotte, I get the picture you mean well. And I really thank you for the try—" Matt stopped in mid-sentence, unable to get another word out. For a brief moment, he worked his throat then realized he could move neither his arms nor legs. Finding only his eyes able to move, he saw Charlotte looking at him with a slight curve on her lightly colored red lips.

"As incredible as it may sound, I am a witch," Charlotte whispered, using her wand to direct the sound to his ears alone. "I have spells which will get us inside, and will bring out the information you need without harming a soul. But the price for my aid is a place to sleep and your willingness to help me find my brother." Charlotte watched the wheels turn in the detective's head and released her hold on him. When Matt found he could move, understanding she hadn't touched him that time, she watched as he sat straighter, perhaps itching to draw his gun or make a run for it. Before he chose, Charlotte whispered, "With my wand at the ready, I can freeze you again."



---
Charlotte Goodfield, a witch imprisoned since the 17th century, escapes in modern times and enlists the help of a New York City detective and an ATF agent to find her half-brother. He stole the magic amulet that holds half her soul—and she wants it back.

Charlotte wades through NYC's underbelly, searching for answers and discovering other horrors. While her amulet has been with her brother, that half of her soul became drenched in evil; contacting it strengthens her magic but doing so raises a daemon within her that doesn't care about playing by the rules.

Bad men are fair game. And she's met a lot of bad men.
---
Contact the writer with your
comments and questions.

This book is available in electronic format for these e-readers.

No e-reader? No problem.
Click here to download a free app for your electronic device.


---
Powered by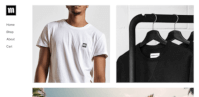 Create your own unique website with customizable templates.