by John Opskar
---
CAN'T FIGHT THE 'VERSE



Vast,
colossal,
gigantic,
each star,
like our sun,
could have multiple planets,
orbiting it,
think about that for awhile,
If the universe decides,
something will happen,
it will.
Can't fight the 'verse,
nor do I wish to.
---
In John Opskar's second book of poetry, he continues his celebration of beer, tobacco, sex and life. His poetry is earthy and real—verse for the masses. Opskar writes from the soul, without pretense, and always with painful honesty. He promises his readers a glimpse of life, not from a gilded looking glass, but as a reflection from a somewhat grimy and road-worn rearview mirror.





---
Contact the writer with your comments and questions.

Click here to begin reading the Kindle edition in minutes

No e-reader? No problem.
Click here to download a free app for your electronic device.


---
Powered by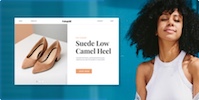 Create your own unique website with customizable templates.