Special Offer for Book Clubs
---
We love book clubs at WBP, and you will love yours even more with this great deal. Fill out the form below and get a 25% on any amount of our great books.
No book club? We will help you get started. Read the Book Club 101 blog below, and fill out the form. We'll get back with you with information about how to recruit and choose a book.
---
WBP loves book clubs so we want to make it easier and less expensive for you to choose books. We have a selection of books ranging from drama and memoir to YA and LGBT. Get started now by shopping in the

WBP Book Shop

.

Many WBP books are available with lists of topics and questions that will help guide your discussions. If an author lives in your area, he or she may be available to speak to your group too. Use the comment section of the form to the right to see if it is an option in your region.

That's the easy part; here's the money saving part. Fill out the form to the right, and you'll receive a discount code for a 25% discount.

If you don't belong to a book club and would like to start one, read the white paper below to find out how easy it is.

Happy reading!

---
---
Clubbing the Word Branch Way: Book Club 101
What can be more satisfying to a book lover than talking about books with like-minded people? My own book club, The Underachievers, has been a place where I met wonderful people and was exposed to books and genres I probably would have never read. It has helped me grow as a reader, and it makes me feel more a part of my community.
If you are currently a member of a book club, you know what I mean. If you would like to start your own book club, you are beginning a journey that will enrich your life. Although it's not difficult to do, there are a few considerations to make your experience rewarding and stress free.
Focus:
If you are starting from scratch, ask yourself what type of experience you want from the club. Do you want to enrich a much loved genre (mystery, science fiction, romance) by discussing it with others or do you want to explore new territories? Are you interested in classics or new best sellers? If you have friends who want to start the book club together, include everyone in the discussion—don't assume that everyone's book preference is the same as yours.
Location:
The first consideration for location is physical or virtual? Internet-based book clubs are becoming more popular and work well for some people. If your members have trouble finding the time to get together or live a considerable distance apart, this may be the way to go. There are a number of sites that offer free meeting places, including libraries, but Book Club It seems to have a simple, no-fuss platform.
http://www.bookclubit.com/
If your location is physical, you have a range of options. Many clubs opt to have meetings in members' homes rotating sites so it doesn't get overwhelming for one person. This can easily become an opportunity to extend the meeting with carry-in meals or wine or coffee get-togethers. If this isn't the best option, try a local coffee shop or book store. Contact the management first to make sure they can handle the extra people. You may even get a group discount. Libraries always have a steady stream of books clubs and often have a dedicated space.
Members:
Before you begin recruiting members, consider the focus of the group. Start with friends and family who share the group's reading interests, and ask them to pass the word. Post flyers at libraries, coffee shops, book stores and places where you might find compatible reads: i.e. an inspirational book club might post at a church or synagogue.
One caveat about members coming and going: Don't be hurt if you lose members (and you will) because they either don't have time or just don't click with the group. It happens, and most book clubs are very fluid with membership.
Before the first meeting: A book club should be fun and gratifying, but if you haven't made some plans, it will become chaotic pretty quickly. Some things that you want to consider are listed below:
Who will lead the meeting? It's tempting to eschew leadership, but this is a sure way to create frustration. If no one person wants to be responsible for all meetings, choose a person to lead each individual meeting.
How long with the meeting last? In part, this will be dictated by other social activities. If you pair the meeting up with a meal or drinks, be sure to allow ample time. On the other hand, the meeting shouldn't be so long it becomes tedious. Usually one to two hours is best, and you can always adjust as the needs of the group arise.
What are the cost of books and other add-ons. Since I live in a small town, when eight people go running to the library to get a copy of the book club selection, it usually means seven will get left out. I usually opted for the Kindle version, but that can get pricey especially with new best sellers. Think about setting a price limit or varying the price of selections from month to month. Don't forget to check with local book stores—they may give a group discount. Don't forget about other costs: food, drinks, parking, and be sensitive to the members' needs.
Who chooses the next selection? This is tougher than it sounds because people rarely will all agree on the book. Consider rotating members choosing the selection either individually or in pairs. You can also have all members suggest a book and vote on it or choose one randomly.
And—here are a few suggestions for a successful book club:
Many books come with discussion questions in the book or on a website to guide your group. If this isn't available, create a list of seven to ten discussion points.
Don't let members get away with just an "I like it" or "I don't like it" statement. Discuss why.
Learn about the author and other books written by the author.
Consider using games to enrich the experience. Lit Lovers has a number of suggestions like rewriting the ending and casting the movie version. http://www.litlovers.com/run-a-book-club/games-a-icebreakers
Virtual or physical, genre specific or anything goes, your book club experience will not only introduce you to new friends and books but will broaden your point of view and critical thinking. Happy clubbing!
Resources:
http://www.oprah.com/oprahsbookclub/How-to-Start-Your-Own-Book-Club
http://www.spl.org/library-collection/books-movies-and-music/book-groups/book-group-how-tos
---
Powered by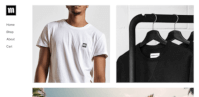 Create your own unique website with customizable templates.
Photo used under Creative Commons from mauricesvay