Nascence:

The 2014 Word Branch Publishing Science Fiction Anthology


On January 1, 2015, the 2014 edition will be going away forever. Order your copy now so you don't miss out on these great short stories!
---
Paperback $14.99

"Ca'spyr come in, where are you, damn it!" Xyandi banged the back of his head against the bulkhead where he crouched, hiding, trying to not break down and cry. He was a pirate, damn it, pirates weren't supposed to cry. There was no answer from his ship or anyone else.


The job was supposed to be easy- a shatter and seize. All they had to do was deliver the ship and they could keep the cargo. The buyer didn't care what they did with the passengers or crew, venting them out the airlocks was fine with them. Then there was the money.




---
From metallic talking heads to alien fish fries gone wrong, Nascence: The 2014 Word Branch Publishing Science Fiction Anthology gives readers a sampling of some of the best and brightest emerging science fiction writers. This first of annual anthologies from Word Branch Publishing features contest winners' works with all profits going to North Carolina Reading Association, a non-profit organization that promotes literacy, writing and reading.


Contributors: Authors--Michaele Jordan, jerjonji, Julian Norwood, Stacy Bender, Tim Wedge, Tom Kane, Edward Wolfe, John Little, Lynn Allen
Editors and Support- Jeri Maynard, Stacy Bender, Reid Minnich, Catherine Rayburn-Trobaugh
Illustration--Julian Norwood

---
If you are a writer who is interested in competing in next year's competition, please send us an email letting us know you would like to be put on our mailing list .

---

No e-reader? No problem.
Click here to download a free app for your electronic device.


---
Powered by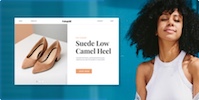 Create your own unique website with customizable templates.